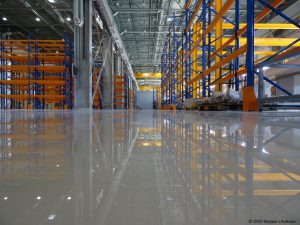 LiKom is the region's leader in providing industrial flooring solutions. Since 1993, our company has installed polymer and concrete floors for the industrial sectors. Because of our continuously growing list of satisfied clients, we have become a trusted company. Among our customers are business giants from different fields such as food processing, manufacturing, pharmaceutics, oil and gas, construction, car workshops, and laboratories (Pepsico, Danone, AstraZeneca, Novo Nordisk, General Electric, Siemens, Coca-Cola, Harry's, Royal Canin, Masterfoods, Procter&Gamble, Unilever, KRKA, etc). Our client base just keeps on getting bigger and our customers can rely on us for successful industrial floor installations.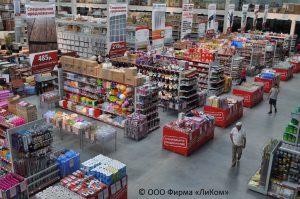 We offer various flooring solutions that include concrete laying, resurfacing and sealing, polymer coatings installation. Our company also provides armored joints, shot-blasting, decorative finishes. LiKom has modern equipment for the exceptional quality floor installing, such as ride-on and walk-behind power trowels, special high precision forms and hand tools. F-Meter, the precision measuring instrument, allows our installers to measure floor levelness and flatness (in FF and FL units) and to obtain the best quality of concrete slab. LiKom also provides concrete joints repairing with the CoGri Joint Stabilizer device, which is a fast and cost effective method for eliminating rocking slabs.
LiKom ensures to produce efficient work in every project we deal with. In 2000, our specialists graduated from the ALLEN Engineering Training Courses (USA), gaining solid experience in installation of superflat floors for VNA (Very Narrow Aisle) warehouses with extremely high bays.
Whether you need new industrial floors or just plan to renovate your business, our team of flooring experts can provide you cost-effective and fast installation combining with supreme quality.